oak barrel coffee table
£249.99 Incl. VAT
our brand new recycled coffee table half whisky barrel coffee table has been designed with style and functionality in mind .we take a 200lt whisky barrel  that has been fully refurbished and cut it in half from top to bottom. solid oak wooden barrel staves are then attached as feet to keep the table in position , a piece of beautifully  crafted solid oak top is then in place for the top and finished off in clear yacht varnish or oil .
which we feel gives any home a talking point
Description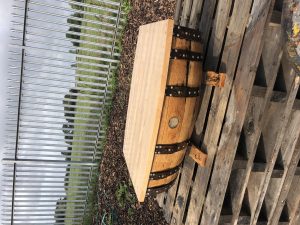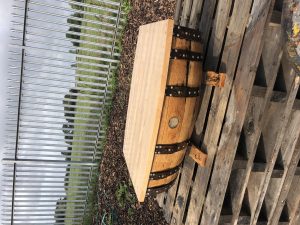 Only logged in customers who have purchased this product may leave a review.
Contact Us
Cheeky Chicks Limited
Jones & Co 11b Newton Court,
Pendeford Business Park,
Wolverhampton,
WV9 5HB
01299 841104